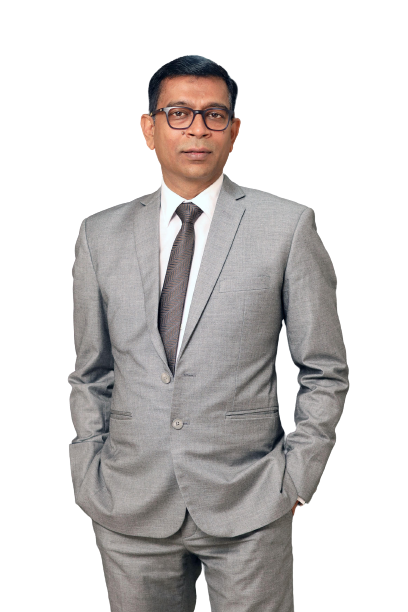 Welcome!
A good coach can change a game. A great coach can change a life. ~ John Wooden
I am Arvind Khinvesra Executive & Leadership Coach Founder,
Achieve Thyself
I believe that every leader is unique. I help you evolve, professionally and personally. My approach is achieve your objectives through solutions that align with your values.
This is how we work
---
The process of attaining leadership growth with Coach Arvind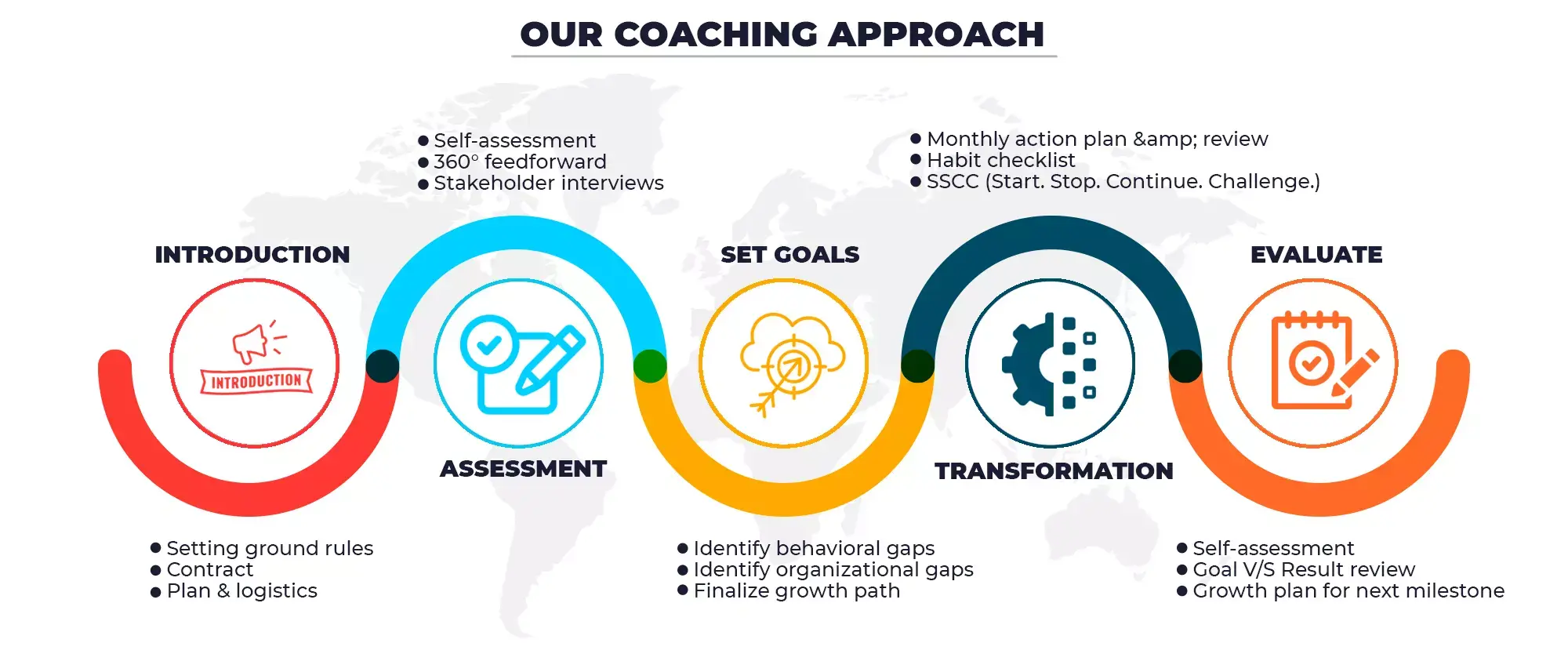 Achieve your objective that aligns with the value of your business with the best executive coach in India.
Train your team with conceptualised training programs under the best leadership coach in India.
Effective training to upscale the team's strength by the best executive coach in India
Strengthen the team with essential skills and outdo the competitors under the best leadership coach in India.
Learn from the best executive coach in India and stay ahead of the curve with skills that make a difference professionally.
Open doors for better opportunities, reach greater heights and learn from the best leadership coach in India.
Comprehensive workshops by the best leadership coach in India to learn and evolve with values that yield the best results.
Here's how I can help you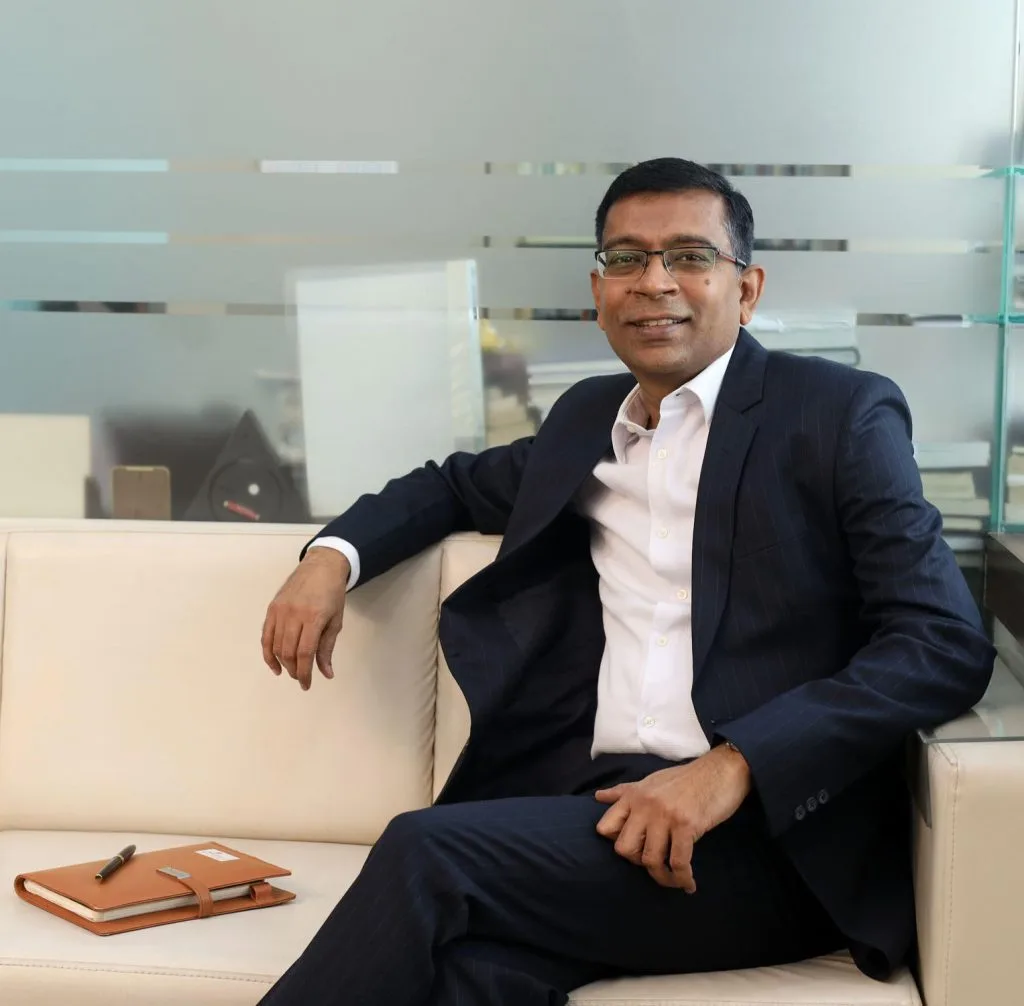 A coach is someone who tells you what you don't want to hear, who has you see what you don't want to see, so you can be who you have always known you could be. ~ Tom Landry
Coach Arvind is based out of Mumbai. His journey as a Coach comprises a legacy of over six years in transforming individuals, teams and organisations. Having worked for more than 22 years with various globally recognised companies in the past, he ventured into Coaching when he noticed that some of his entrepreneur friends' businesses could easily scale if they worked on some gaps he had helped them identify.

Coach Arvind is a recipient of the Associate Coach Credential (ACC) awarded by the International Coaching Federation. He is also a Certified NLP Master Practitioner and a Personal Counsellor.
---
Why Coach Arvind?
---
Arvind's holistic approach of coaching using NLP tools help to develop a quick and permanent change in the leader and executive behaviour. He will help you by:
---
Identifying your limiting beliefs
Reframing them to empowering beliefs
Overcoming resistance to support the desired outcome
Aligning organisational and personal requirements
Developing competencies for new roles
Increasing self-awareness
Finding your own solutions
He has a simple mantra: Empower the key person, transform the entire organization.
Arvind is a great coach who gained my confidence from the very first session. He makes you to introspect as to what is causing the resistance from within, asked the right questions, helped me simplify my thoughts and work through the answers on my own. It has been a great experience for me both professionally and personally. 

Your sessions are fun and fascinating adventurous journey into the realms of personal development, personal effectiveness and happiness. Your passion and knowledge coupled with excellent ability to articulate your thoughts impacted me to an extent that I have made several changes in the way I work by effectively prioritizing it and balance my personal time. Clearly inspired me to think about how I can be better and achieve my dreams, especially by helping me figure out what exactly I want to do rather than doing what others thought was the right thing to do. Thank You very much".

When chips are down in life, we tend to try changing and blaming a lot of external things. Arvind helped me realize how easy it is to achieve what you want by following some simple rules in life in a structured way. I am already on the journey to achieve my goals, thanks to Arvind.

I enrolled for the coaching program  more as a formality rather than from a strong desire for transformation. I believed that with my experience and exposure, a few hours sessions could not add much value. But hats off to Arvind for his skills and persistence in getting me deeply involved in the sessions and truly introspect. I can recommend his coaching  with a lot of confidence since it managed to bring about a transformation in me and got me thinking about my life and career in ways that i had forgotten i could think.

Arvind's 6 month program has been very very effective in my professional and personal development and it's because of his program I had been able to develop a new vertical in my Profession. Some of the keys takeaways for me from this program, which helped me bring about a radical change in me and grow my business are - 1. Be always responsive rather than reactive in your Professional and personal life. 2. I realized and overcame my limiting beliefs and brought in inspiring beliefs in my day-to-day life. This helped me start working on a new vertical in my profession which, so far, I had been avoiding venturing into. 3. Ask WHY to yourself in order to reach your Goals 4. Accountability to yourself. The best part which I liked about Arvind is, he is very friendly and explains us, with help of live examples. I really thank Mr. Arvind for helping me to grow myself

Arvind is a very competent coach who gained my confidence from the very first meeting we had. It has certainly been a very important experience for me both professionally and personally. He skilfully asked the right questions, helped me clarify my thoughts and to work through the answers on my own in my journey of personal development. Arvind was instrumental in providing me with a sounding board for strategic decisions and actions. He has knowledge of many industries and his openness to connect me to his network were particularly valuable. He truly cares about you and believes in your success. I can say that the coaching with him has made me a more confident professional

Arvind has been a leadership coach for me. Sessions with him have helped me reorg my thoughts and learn a very valuable lesson about "Knowing your self". It is not a one time activity and needs periodic reviews. You cannot do it yourself, you need to talk about it with someone you can trust. Apart from that, I feel you have well structured coaching plan and you made me feel comfortable about working together to improve on some of my coaching areas. Thank you !!!

 

Coaching for me was more of preaching as to what should be the ideal case in a specific scenario (which we do know sub-consciously

😊

), but implementation of which is quite difficult. Hence, I joined the coaching without much expectations from my end. However with Arvind as your Coach, the experience itself is quite different. He does not preach but relates it to the practical aspects of your life which makes it more relatable. He makes you introspect as to what is causing the resistance from within and helps in building a perspective which makes the overall approach easily acceptable. It has really helped me deal with my challenges. Thank you Arvind for the superb mentoring and guidance

Arvind Khinvesra - A very talented coach and trainer. I was looking for some learning sessions for my employees during lockdown. Amidst remote working, got in touch with him. His sessions were very insightful for my team to upskill them. The best session was the one with the managers where in the focus was to identify and solve one problem area in their managerial skills. Folks loved it. A very proficient trainer. His approach is to encourage a 2 way communication and going to the depth of the subject. My team really loved his style of coaching. Looking forward to collaborate again.

Had the opportunity to work closely with Arvind in one engagement, he knows the domain very well. His style of coaching is subtle in a way which allows engaging members to find ways naturally, in short, a free flow of dialogue and friendly environment to take learning in more effective manners. Very good listener and a thought leader. I had totally enjoyed his sessions.

He is an excellent coach. His coaching really helped me find a clear path.

Genuine expert is the phrase that comes to mind when I think about Arvind, a productive coaching session  by him helped me find the root cause and work on them.
WHAT IS EXECUTIVE COACHING?
Executive coaching is a process through which top-level executives can improve their performance and personal effectiveness with minimum stress. Executives work one on one with a coach to find solutions to problems.

Companies usually hire a corporate coach for managers who are transitioning to high-level positions.
HOW MANY SESSIONS OF COACHING WOULD I NEED?
The number of sessions will depend on the reason why you want a coach. For a short-term goal, a certified executive coach will work with you for 6-12 sessions while for a long-term goal, the sessions may go up to 20.
WHAT IS THE STRUCTURE OF COACHING?
There are many stages in professional leadership coaching which are

1. Intake assessment: The coach sets up a meeting with an executive to assess what are his needs.

2. Goal-setting: The coach makes the executive aware of what goals are achievable and what cannot be achieved.

3. Planning: The third stage is planning where it is decided how to go about achieving specific goals.

4. Feedback and development: Feedback is taken on whether the plan is working and what needs to be changed.

5. Closure: The coaching process comes to an end when the client achieves his goal.
CAN EXECUTIVE COACHING BE PROVIDED IN DIFFERENT LANGUAGES?
Executive coaching can be provided in the executive's language of choice.
CAN PROFESSIONAL EXECUTIVE COACHING BE PROVIDED ONLINE?
An Online
leadership coaching program
offers the same benefits as one on one coaching. The only difference is that with online coaching, you can avail the services of a corporate coach who resides outside your local area.
HOW DO YOU SELECT YOUR PERFORMANCE COACH?
Though there are many types of performances coaches, it is important to select an experienced certified leadership coach who can help you realize your potential
IS EXECUTIVE COACHING CONFIDENTIAL?
For the coaching to be effective, executives must be able to freely discuss their personal feeling and thoughts about work-related issues like hindrances in
team coaching
. If there is no confidentiality, then there will be a lack of trust between the executive and coach. It will be difficult for the coach to understand the problems the client is facing.