Arvind Khinvesra


Certified Leadership Coach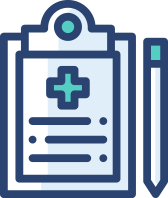 ---
Executive Presence
---
A leader is a man of action and not mere words. Executive presence contributes to the leader's influence and drives impact and results through style, substance and character.
---

---
Executive Presentations
---
As an executive, before presenting to the leadership, you must know the purpose, expectations and outcome. Coaches work in groups or one-to-one to help develop powerful presentation styles, which will impact the organisation's transformation.
---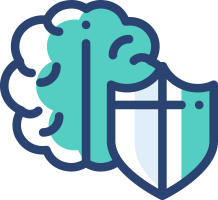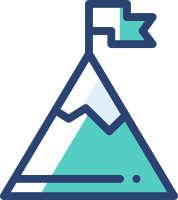 ---
Custom Programs
---
Tailor-made programs (short workshops or long-term interventions) address unique organisational challenges to build the leadership value and ROI for the company.
---
EXECUTIVE COACHING LEADERSHIP DEVELOPMENT BY ARVIND KHINVESRA
Traditionally,
executive coaching
and leadership development were considered two different aspects. It was thought that executive coaching development was only for leaders. Because of this many companies sent their leaders for leadership coaching programs offsite.
There is a disadvantage to this approach. Since there is no leader, the productivity of the team is affected. That is why we have created a program that provides leadership coaching certification online so that you and your team can develop together and take on the mindset of a high-performance team.
WHAT IS EXECUTIVE LEADERSHIP COACHING?
Executive leadership coaching can be defined as a relationship between a client who has managerial authority and a consultant. The consultant uses different techniques to help the client achieve a set of predetermined goals which improves his/her work performance and the effectiveness of the organization where he/she is currently working.
WHAT DOES AN EXECUTIVE LEADERSHIP COACH DO?
A certified leadership coach helps clients to improve their self-awareness and develop new strategies. They provide clients with all the help they need throughout the coaching journey. By conducting one on one or group sessions, they help in achieving a set of predefined goals and suggest ways to overcome hurdles that might hinder the success of those goals.
WHAT TO LOOK FOR WHEN HIRING A LEADERSHIP COACH ONLINE ?
Here are a few things you should take into consideration while looking for leadership coaching online

1. THE EXPERIENCE OF THE EXECUTIVE: Hire an experienced coach who has been there and done it.

2. STRATEGY: You have created a long-term goal and you need assistance achieving it in the best way possible. Look for a coach who has implemented successful strategies in the past. There are many different coaching methods and each has its own pros and cons but the crucial thing is that they can prove that it will succeed.

3. SOMEONE YOU WILL ENJOY WORKING WITH: Choosing a coach you will enjoy working with is one of the most important factors you need to take into consideration. You will get to know them better when you both have a one-on-one meeting. Are they someone who will help you reach your potential with rigor and compassion? Are they someone who is amicable yet focussed on helping you achieve your goals? That is the kind of coach you would ideally want.
WHERE CAN YOU FIND LEADERSHIP COACHING IN MUMBAI?
Arvind Khinversa is a certified leadership coach in Mumbai. He has 22 years of experience working in globally recognized companies and is known to provide the
professional leadership coaching
in Mumbai.