Corporate Leadership Training Programs for


Upgrading Employee's Skills & Abilities
Established organizations have leaders at every level. A leader must create a healthy work environment for employees and team members. Corporate leadership training programs help an organization to identify future or current leaders and help to develop their soft skills such as empathy, communication, accountability, and emotional intelligence. It also helps to develop their hard skills such as budgeting, resource management, analytical modelling, and project management which ultimately helps them to become resourceful leaders who lead high-performing teams. Corporate leadership training teaches the potential future leader about practical market leadership skills.
Corporate leadership training is also known as management training, leadership development, or executive training.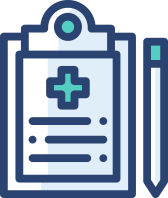 ---
Lead by Purpose
---
Bigger organisations have leaders at every level. Regardless of their position, leaders must create healthy work environments for employees to contribute and be valued. Empower teams, fast-track decision making and delegate control to the team.
---

---
EssenceSell
---
Effective sale is an art, as it involves the self. We call it the EssenceSell, where we sell by being our best self. Revisit the fundamentals of sales in light of the new paradigm. Be the best, not just by doing, but by being the sales person.
---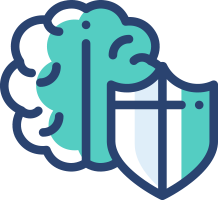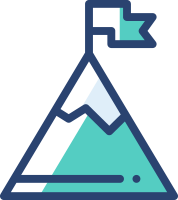 ---
Coach @ Work
---
You must be an effective leader to your team. To do so, you must empower your team with better morale, ownership and independence. This requires trust, respect, interest, personal regard and interpersonal communication skills. Coaching is beyond advising employees, rather it is like rigorous counselling that enables exceptional performance over time.
---
Why is corporate leadership training important?
Leadership development is essential for any organization because it helps employees grow and develop their leadership skills. It helps the organization attain business success and trains the team to win an edge in the competitive environment. Corporate leadership training helps highlight strength along with ways to yield positive results by using them.
Corporate leadership training programs develop an individual's abilities and skills for leading a team in the future. It can help any individual to attain some of the most in-demand skills any manager, 0leader, or executive should possess, such as:
Communication (verbal and written)
Time and resource management
Change management
Emotional intelligence
Strategy development
Budgeting
Accounting
Team management. 
Fosters team spirit and loyalty - Leadership training programs increase the organization's ability to develop and attract talents. However, it's often beneficial to coach, develop and promote the employees internally. It makes corporate leadership training programs a good and profitable investment.
Frequently Asked Questions (FAQs)
What Is Corporate Leadership Training?
Corporate Leadership Training primarily focuses on the skill enhancement of individuals in leadership positions. Similarly, it helps to identify the future and current leaders in an organization who can lead the team effectively.
How Can Corporate Leadership Training Benefit The Organisation?
Corporate leadership training helps to improve individuals' leadership skills, fosters better communication, enhances teamwork, and promotes a culture of innovation. With this training program, organizations can identify future leaders.
Why Is Corporate Leadership Training Important?
Corporate Leadership Training is essential as it fosters employees' growth and develops their leadership skills. It helps organizations to walk the ladder of success and have an efficient team who can stay competitive in today's market.
How Effective Are Corporate Leadership Training Programs?
Corporate Leadership Training Programs are highly effective when they are tailor-made according to specific organizational needs. Similarly, the trainings are effective when they have more practical application and engages employees.
Where Can I Get The Best Corporate Leadership Training?
If you are looking for the best Corporate Leadership Training, you can conduct research to find the best reputable institution, consult your industry peers, or review websites for program content and success stories. You can consider partnering with Arvind Khinvesra to empower your employees with the best skill set for the leadership role in the organization. We offer insights into effective corporate leadership training programs that cater to every organizational leadership need.