Arvind Khinvesra -


Certified Executive Coach
Why Executive Coaching?
---
Choosing and committing to a purpose
Building clarity of what is
Learning through practice.
Coaching Approach
---
1:1 Coaching
6-12-months retainer
On demand sessions
Group coaching
Mastermind groups
Executive Development Goals
---
Self Confidence
Communication Skills
Managing Performance
Develop Organizational Culture and Leaders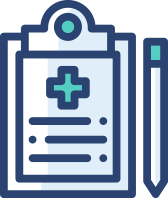 ---
Leadership Development
---
Coaching will help leaders adopt new behaviour to access scale and success. They must be strategic, manage team engagement, handle change, take risks, innovate and undertake coaching for leadership development to increase client and organisational efficiency.
---

---
Leadership Transition
---
Promotions, lateral transfers, cross-functional opportunities and onboarding new leadership changes is different for each organization. Coaching will help you adapt to the changing needs and environment, setting you up for early success.
---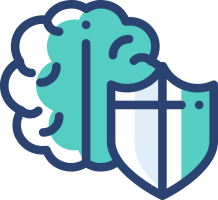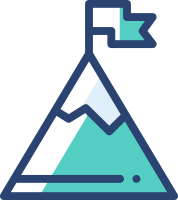 ---
Leadership Stamina
---
The intense demands that executives take self-renewal seriously. Leaders must be able to expand their overall executive endurance and capacity. From calendar management to building greater team leverage, ruthless prioritization and self-care routines, coaching helps leaders to manage themselves so they can be their best versions.
---
You have incredible management capabilities. You've been told you have leadership potential. You're in a position from where you know you can make a large impact on your organization. And you are poised to take that leap. But how do you prepare for your existing or future leadership role? A certified executive coach.
An exceptional coach is a secret to winning and holding the "top" status.
Frequently Asked Questions - Executive Coaching
WHAT IS CERTIFIED EXECUTIVE COACHING?
A certified executive coach is a qualified professional who works with top-level executives to help them improve their self-awareness, clarify their goals, achieve their objectives, and realize their potential. They are different from therapists and consultants in the sense that they do not give advice or solve problems but only ask questions to help executives find solutions to problems.
WHAT ARE THE BENEFITS OF EXECUTIVE COACHING?
The benefits you get from executive coaching will largely depend on the skills of your coach. That is why you must choose a board-certified executive coach with a proven track record and transparent approach who will help to get the most out of your training. Some benefits of executive coaching are

● It helps companies through periods of transition like leadership change or foray into a new market.

● Helps identify both the individual and collective weaknesses of an organization

● Helps improve productivity.

● Helpsin goal-setting

● Better decision-making.
WHAT IS THE EXECUTIVE COACHING PROCESS?
There are 4 stages to an executive coaching process.

1. AWARENESS: The coach and executive team meet to discuss goals and possible outcomes.

2. ANALYSIS: The next stage is assessment. It includes an assessment interview, interview with shareholders, and identifying the leadership profile of the executive through various tools.

3. ACTION: This stage specifically focusses on the changes the executive needs to make for achieving individual development plans

4. ACHIEVEMENT: The last stage is an achievement. Client Feedback is taken from shareholders through surveys. This feedback is discussed with the executive and if necessary changes are suggested.
WHY EXECUTIVE COACHING WORKS
Coaching works because it is objective, personal, and focused on the end result.
WHERE CAN YOU GET EXECUTIVE COACHING IN MUMBAI?
You can get an executive coaching certificate online from Arvind Khinversa. Arvind Khinversa provides executive coaching, &
executive team coaching in Mumbai
. He is a certified executive coach and offers the best executive coaching programs like leadership development, leadership transition, and leadership stamina.