Team Coaching


Executive Team Coaching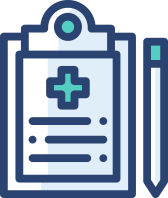 ---
Strategic Alignment
---
Effective teams align with a common vision. However, more often than not, this alignment is missing and can cause disagreements in the team. It can be frustrating and discouraging for leaders if the team is not performing at its best. The right kind of coaching promotes strategic alignment. It helps leaders appreciate the team's journey to achieve their goal and fosters mutual appreciation, harmony and faster progress.
---

---
Communication Alignment
---
Communication is 90% prep and 10% delivery. Every person communicates differently, which may causes arguments. Understanding and appreciating these differences, working together in context and complete accepting makes work relationships stronger.
---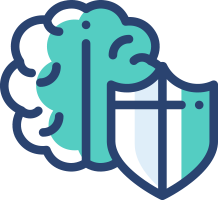 WHAT IS TEAM COACHING?
Team coaching refers to the process wherein an executive coach works with a team of executives or leaders. The objective is to harness the strengths of individual members and work with the team's interpersonal relationships and awareness to achieve team goals.
WHAT DO TEAM COACHES HELP WITH?
A team coach uses various team coaching techniques to help a team achieve a common goal. They do this by:

1. Assisting team meetings
2. Helping team members express their understanding of the teams goals
3. Creating alignment of goal amongst members
4. Helping teams address and manage conflicts
5. Addressing issues like groupthink, micro-managing, social loafing, and unresolved conflict.
WHAT ARE THE BENEFITS OF TEAM COACHING?
Team coaching leads to better communication within the team, better conflict resolution, improved individual performance, and motivated team members.
HOW DOES EXECUTIVE TEAM COACHING WORK?
Executive team coaching involves a team working on a common goal and a coach who is an outsider.

Having a team coach who is not from the team ensures that the coach is neutral and not influenced by team politics.
WHAT IS THE DIFFERENCE BETWEEN TEAM COACHING AND TEAM BUILDING?
Team coaching techniques are used to unlock a team's potential and enhance its collective intelligence.

Team building, on the other hand, refers to the activities undertaken to strengthen social bonds within a particular team.
WHAT IS THE DIFFERENCE BETWEEN TEAM COACHING AND GROUP COACHING?
In team coaching, people come together and work towards a common goal or purpose for eg, for completing a specific project or starting a new business

In group coaching, people come together but not necessarily for a common purpose. For eg, a group may come together to learn about executive leadership but what they use that skill for may differ.
HOW LONG IS THE TEAM COACHING PROCESS?
Team coaching training can take anywhere between 8-16 sessions. If you are motivated, you can complete the training quicker.
WHERE CAN YOU GET TEAM COACHING CERTIFICATION?
You can get team coaching training in Mumbai from Arvind Khinversa,
certified executive coach
who has more than 22 years of experience working with world-renowned companies.